SharePoint 2010 MCM
A brief account of my experience on the programme
The Microsoft Certified Master programme consists of expert-level training and certification for experienced technology professionals. Before you even get on the program you need to have all four SharePoint MCP exams in the bag, get through a fairly intense application process, and have digested the content that fans out beneath a couple of hundred TechNet and MSDN links in the supplied "Pre-reading" list.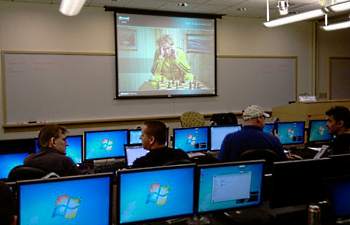 I joined the programme for the "R6" rotation in October, 2010. For three weeks we spent most of our waking hours in a lecture room in Building 40 on Microsoft's Redmond Campus. We had lectures starting at 8 am and frequently running beyond 7 pm. Then we worked on lab exercises. With so much to do, the time, of which there was never enough, passed quickly. No time to shop; no time even to buy stamps for a postcard.
As a developer and software architect who specialises in Web Content Management, I found the labs, which covered a broad range of SharePoint administrative tasks, quite challenging. Although I could set up a stand-alone development farm in my sleep, I used to get confused if there was more than one server involved. Unfortunately when it comes to the dreaded "qual. lab" test, an eight hour simulation of your worst SharePoint administration nightmare, you are not allowed to hire a talented IT Pro contractor to sort everything out; you have to do it yourself. The three knowledge exams (now combined in a single exam for later rotations) were difficult too. Although they are similar in format to the Prometric MCP-type exams, the content is an order of magnitude tougher. The differences between right and wrong answers is subtle, many of them being like a little puzzle you have to solve, drawing on a range of knowledge.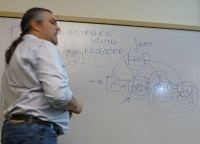 Although there is a small amount of development content, I have to say that in my view the course and exams are very much weighted toward administration and systems architecture. They are also very difficult to pass during the rotation because of the limited time available for preparation, and the pass rate was depressingly low.
Altogether this made the course very hard work, but probably ultimately more valuable because I was forced to broaden and secure my knowledge. The lectures are excellent and were given by the experts in each field, putting it in a completely different league to anything you would get from external training companies. It felt like a TechEd was crammed into every day. The training in itself was good value for the money and time invested, especially with only 11 of us in a room with a succession of world-class speakers and key Microsoft people, 24/7 access to Microsoft Building 40 and our own 32Gb quad core blade server to practise on. You can't help but raise your game.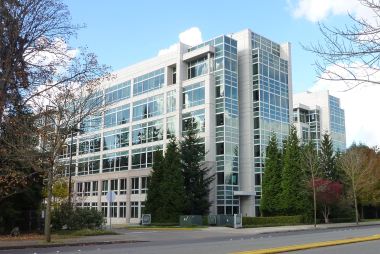 The whole thing is under NDA, so you also get a bit of an inside view of Microsoft. It is a big sacrifice, financially and personally, but you come out of it with a much greater breadth and depth of knowledge. But coming out of it as a Certified Master; that's another matter.
Getting Certified
When you go on a certification training course you probably assume that, bar disasters, you will come out of it at the other end with a qualification in the bag, or at the very least a certificate saying that congratulations you, [insert name], have completed the three-week course on whatever. I have to report that the MCM course comes with no such guarantee. Not only is the training intense, but the MCM is hard to pass. Harder than I expected. We had eleven very experienced SharePoint experts in R6, but by the end of our rotation, and when the scores were all counted, the corpus of Microsoft Certified Masters had not increased.
When I had finished the rotation I still had a lot of work to do. Apart from anything else I didn't even have the prerequisite SharePoint 2010 MCP exams. At this early stage in the product lifecycle they had only just become available, so I only had the MOSS 2007 and WSS 3.0 versions of the exams. I needed to get the 2010 versions out of the way before I could start on the knowledge exam re-takes and the qual. lab, which I knew would be the main obstacle for me.
And so in early January, after a couple of months recovering, I knew I had a mountain to climb, both figuratively and literally. At first the snow was falling lightly as I set off on my drive to the Prometric test centre in the north of Sheffield, but there was higher ground to negotiate between here and there. Each 10 ft. of altitude seemed to correspond to an additional half inch of snow until it was deep and compacted on the road. It was a balancing act trying not to go too fast round the corners and yet maintaining enough speed to keep things moving. Under any other circumstances I would have turned around and gone back home. But I had a test booked and I needed to get it out of the way to get everything done by the deadline. It was a fraught journey that seemed to epitomize the predicament I had managed to get myself into. I wondered if I had set myself up to be the plucky British loser of the MCM programme, as I coaxed my saloon car past the stranded four-wheel drivers who had managed to get stuck in the drifting snow. For once it was a relief to arrive at a test centre, a mere 20 minutes late, to start the relatively easy task of ticking the boxes of 70-573.
As Winter turned to Spring I managed to get the prerequisite and knowledge exams completed. I then hastily arranged a qualification lab re-take before Microsoft cranked up the re-take fee (presumably to add a bit more pressure). When I originally took my first qual. lab during the rotation I hadn't really known what I was doing when it came to administrative tasks. I was accustomed to leaving that kind of thing to administrators without worrying too much about the practicalities of what they were doing. In retrospect I think that means I wasn't a very good SharePoint developer, or architect. Looking back, after completing the course I could see that my knowledge had not been as deep as I thought it was.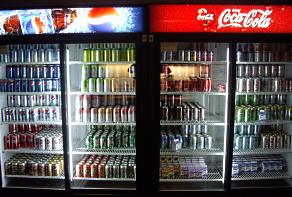 In the second attempt I had a pretty good idea what I was doing but I didn't have enough time to prepare. Even so, I didn't do too badly and in fact came reasonably close to passing. But my main downfall was I couldn't do the exercises quickly enough, and there were gaps in my knowledge. And time. You really do need to have a very broad knowledge of SharePoint capabilities as well as in-depth knowledge of the key pieces, and be able to do things quickly. And, yes, time. When we are doing it "for real" we tend to concentrate on a particular area and understand and research that, and this just doesn't cut it for the MCM. Looking back on my first attempt I could see that my knowledge had not been as deep as I thought it was.
You are allowed three attempts at each exam, so there was a lot of pressure to pass the qual. lab at the third and last attempt. A combination of work commitments and scheduling problems through most of 2011 meant that I wasn't able to organize it until almost a year (and a service pack) after the previous attempt. I was worried that I would have started forgetting things faster than I was learning them. But this time there were whole areas where I felt very confident that I could do things swiftly and, just as importantly, quickly fix them if they went wrong. Even then there where areas that I realised, to my horror during the test, that I hadn't really had much experience with. And yes, looking back on my second attempt I could see that my knowledge had not been as deep as I thought it was. This was starting to become a familiar feeling, and one that I had come to associate with failure.
The end of the line
There's something addictive about this thing. Part of you wants to do it again, to see if you can do better. I ended up thinking maybe it wouldn't be so bad to fail, to stay on the train and go round the loop again, as some have done, and perhaps come out of it even stronger. There seems to be no end to what there is to know about SharePoint. There always seems to be another level, a deeper understanding to be attained - how far do you need to go to be called a "Master"?
To my relief I learned a day later that I had passed the qual. lab and therefore become a Microsoft Certified Master for SharePoint 2010. So now I knew what level you needed to reach. And I think, looking back, that the Advanced Certification team probably got it about right.<